Our Flavours
Between Tradition And Modernity
Alghero, our city, preserves a wonderful artistic and historical heritage that has always fascinated tourists from all over the world.
This same tradition also finds space on our tables with traditional dishes of the Algherese and Catalan culture, wisely revisited and made tastier thanks to the modern techniques used by our chef.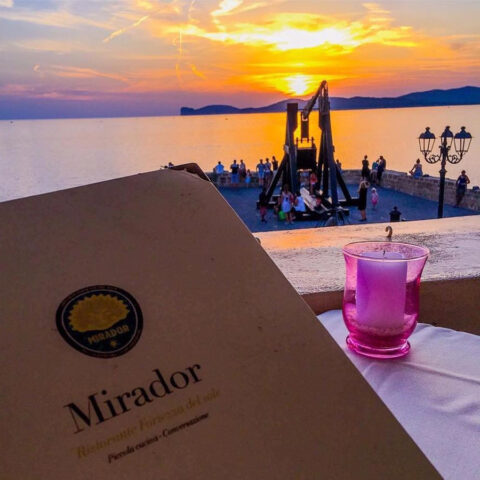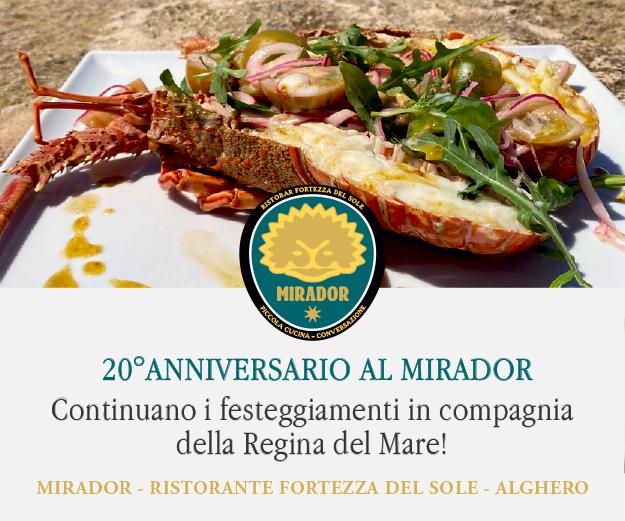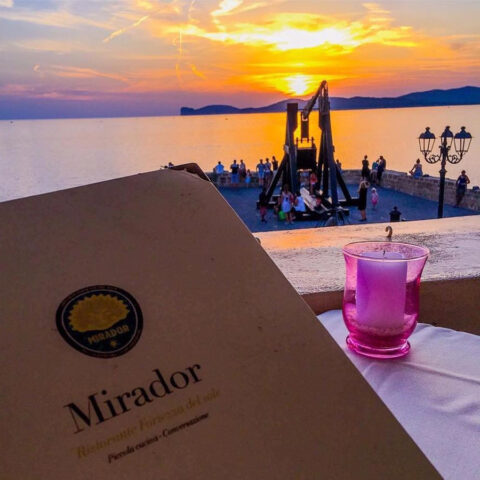 Our Location
An Ancient Patrician Residence
Take an ancient Patrician residence from the 1600s with its coats-of-arms, add oak barrels, chestnut counters and precious vintage reproductions on elegant floors, mix everything with lights and colours shining through large, coloured glasses, place everything on the majestic bastions of Alghero and dressed in breath-taking views of sunsets on Capocaccia et voilà .... Welcome to the Mirador restaurant.
Discover The Secrets Of Alghero Cuisine
Recipes And Curiosities Of Our Land
Here are some of the best traditional recipes from Alghero and Catalonia. Catalan-style lobster, Algherese-style paella, fish in garlic, are just some of the delicacies of our restaurant, typical flavours of Alghero's tradition. We add to all this, fish, meats, oils, fruit and vegetables from local suppliers, and Sardinian full-bodied wines with delicate taste.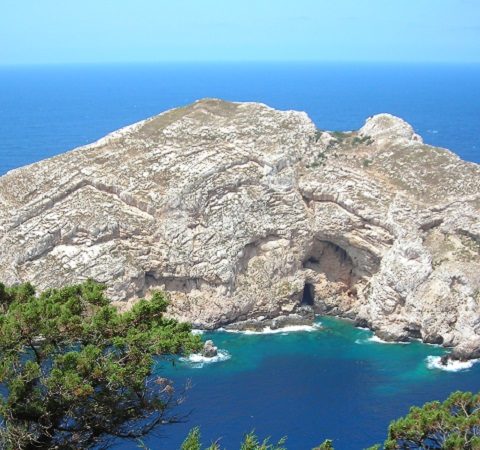 Alghero to Live and Discover
The Places, The Curiosities
Alghero is just a pearl of Sardinia, a beautiful and mysterious city with its walls and towers, its churches, beaches and cliffs as Capocaccia. But there is more to discover, the seabed is truly breath-taking and home to truly wonderful fauna. Discover with us also these mysterious places.
Visit the restaurant with our virtual tour.
Mirador Restaurant
Mirador Restaurant - Fortress of the Sun | Traditional dishes from Alghero and chef's dishes created with passion, harmony and creativity, which leave a mark in the heart of anyone who visits us.