Plataforma per la llengua l'Alguer
THIS IS HOW WE USED TO EAT IN ALGHERO!

Discover the tastes of Alghero's tradition, a colourful cuisine, result of the bonds between the Catalans and know-how of our ancestors the who brought on their tables scents and flavours reminiscent of ancient memories.

UN TEMPS A L'ALGUER SE MENJAVA AIXÍ!
Descobreix los gustos de la tradició algueresa, de una cuina colorida, fruit del lligam amb els catalans i los artijans d'un temps que portaven a la mesa perfums i sabors de antiga memòria.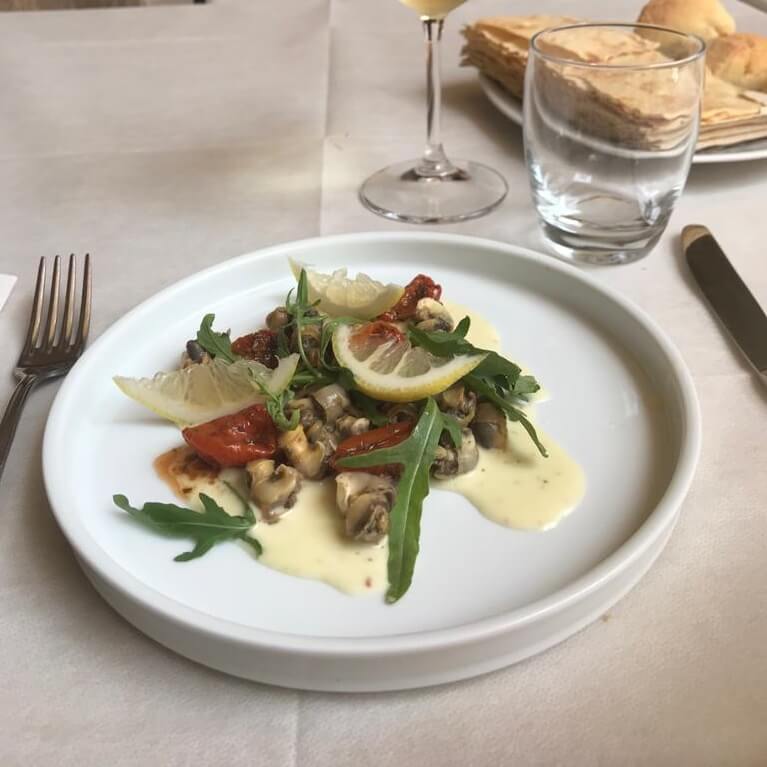 Sea snail salad dressed with an emulsion of oil and vinegar and wild rocket with confit tomatoes, a riot of flavors that, as always, wants to find the right combination between our land and the sea that bathes it.
A fantastic organic durum wheat pasta that we opted to accompany with the cream made from two ricotta, one of which is fresh and one smoked, the famous and characteristic ricotta mustia. To give that extra boost we combined the precious mullet bottarga and a sprinkle of candied tomatoes and wild rocket.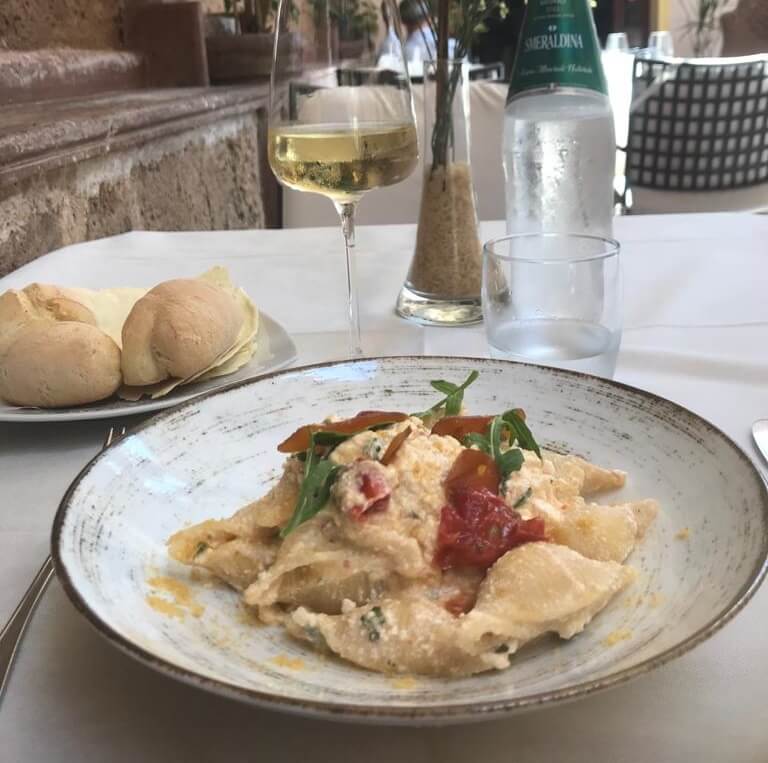 A fantastic and prized fish finds its place in the plate flanked with a white agliata with onion, toasted almonds and extra virgin olive oil.
One of the most prestigious inhabitants of the abyss is precisely the local lobster, steamed and seasoned with the same procedure and ingredients as the Catalan lobster, however in addition we have green beans, boiled potatoes, crackers of seasoned bread without salt and on top an excellent hard-boiled egg, strictly from local farms.
It's Strange to say, but we are talking about a dessert. In typical Alghero cuisine, eating white is not meant to be like this, but our reinterpretation wants to be a way of making our contribution to this fantastic dessert that we have idealized in this way. An exquisite almond crumble topped with an amazing diced peaches capable of making you experience the pleasure of eating in white.